Packaging Details
Rolled with paper tube plus plastic bag
According to customers' requirements
Delivery Leading Time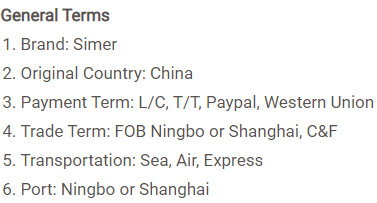 Application
The poly knitting jacquard sherpa fleece fabric can be used as garment, upholstery and home textile, such as coat, jacket, hoodie, blanket, sofa, toy.
Expansion Information
---
Simer Textile is a manufacturing supplier and exporting factory of square soft skin-friendly knitting 100% polyester jacquard sherpa fabric wholesale for upholstery and garment of jacket coat hoodie in Shaoxing China.
---
If you want to know more details, please feel free to contact our Fabric Specialist and we will reply you quickly.