Packaging Details
Rolled with paper tube plus plastic bag
According to customers' requirements
Delivery Leading Time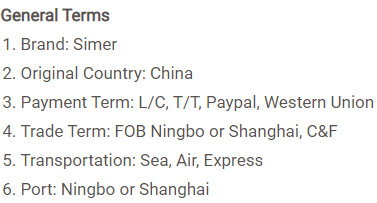 Application
The single jersey fabrics are widely available for garment, casual wear, home textile, sportswears, and party decoration, such as t-shirts, tops, bottoms, jackets, casual suits, neck gaiter, head scarf, skirt, pajama, legging, dance outfits and dress. and tablecloth, covers, sham, bouquets etc.
Expansion Information
---
Simer Textile is an exporting factory and manufacturing supplier of larkspur blue durable smooth rayon spandex single jersey knitted fabric for t-shirt and active wear sportswear in Shaoxing China.
---