The composition of this melange fabric is 94% polyester + 6% linen, its weight and width are 145gsm and 155cm, and the fabric thickness is moderate. The overall feel is very soft, suitable for the production of base shirts, vests and long-sleeved garments.
Other Colors of Melange Eco-friendly Single Jersey Knit Fabric
Packaging Details
Rolled with paper tube plus plastic bag
According to customers' requirements
Delivery Leading Time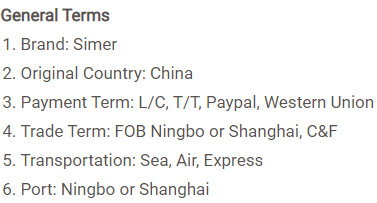 Application
The jersey fabrics are widely Available for t-shirts, sportswears, tops, bottoms, jackets, casual suits.
Expansion Information
---
Bleaching and Dyeing Processing Method of Jersey Knit Fabric
There are two methods of bleaching and dyeing of jersey:
One is the fine bleaching method, the fabric is scouring, alkali shrinking, and then bleaching or dyeing, so that the fabric is compact, smooth, and has a small shrinkage rate.
The other is the bleaching method, in which the fabric is scouring and then bleached or dyed to make the fabric soft and elastic.
---