Metallic fabric is a kind of fabric composed of lurex and polyester or nylon. With the addition of metallic yarn, the whole fabric has a metallic luster and has the air permeability and comfort similar to cotton fabric. Therefore, this fabric not only guarantees the luxurious and shining style, but also applies to general life clothing, which is deeply loved by women all over the world. Therefore, in recent years, metallic fabric has been favored by various brands. In our endless exploration of fabrics, we have developed various grams of fabrics to adapt to different seasons and different occasions.
Recommendation: Crinkle Metallic Knitted Fabric With Foiling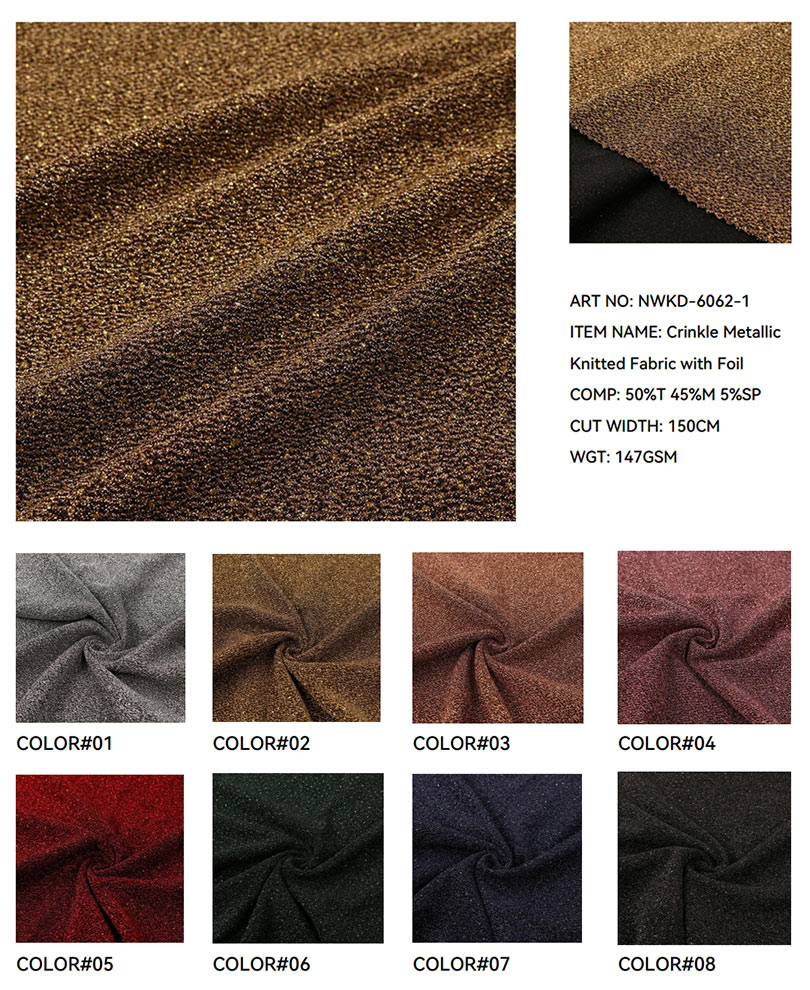 This fabric has its own shimmery material, and we add the element of foiling to make the fabric shine more brightly in the light. With a weight of 148gsm , it is more suitable for autumn and winter, so those women who love beauty can be beautiful and keep warm. We adopt dyeing, yarn dyed and other technologies for this fabric. To meet the needs of different countries for color and color collocation. And its own fabric wrinkle texture, it can make the clothing more slimming, and meet women of various sizes.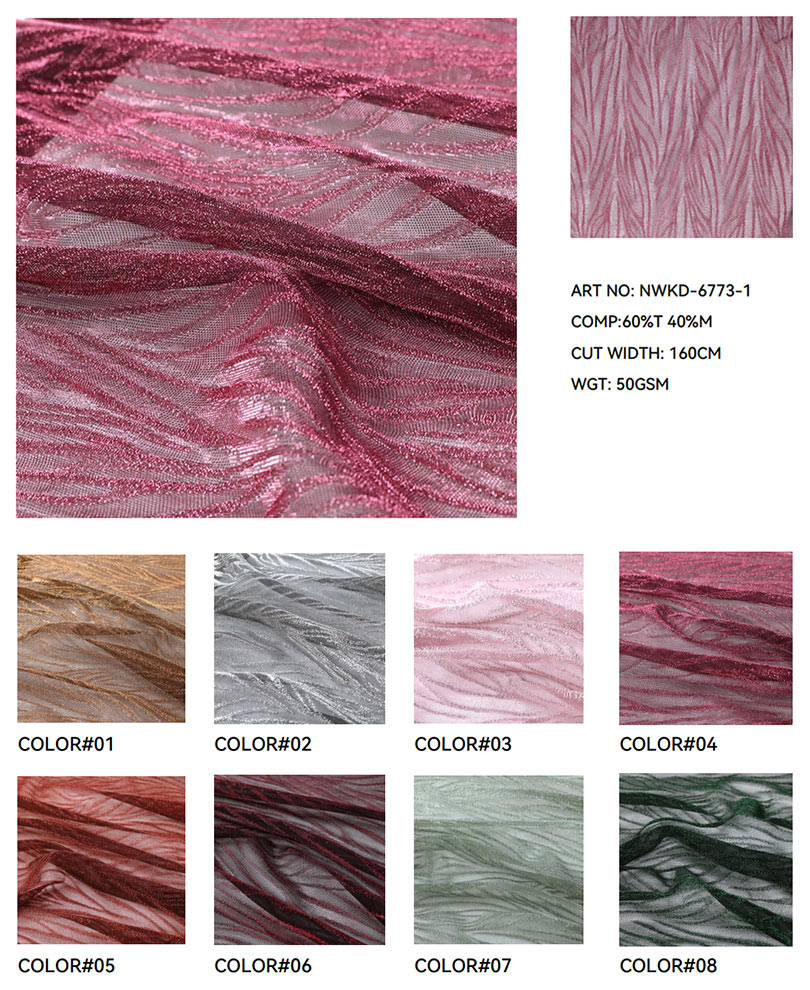 With fabrics suitable for autumn and winter, how can there be no spring and summer fabrics.
Moonlight jacquard metallic fabric is thin and light, but there is a sense of texture. When worn on the body, there is a bilingbiling fashion sense, which let you shine at the moment. People always are attracted by its brilliant dazzling colors. Although the fabric is thin, but also suitable for autumn and winter. In the dreary winter, as a small piece, metallic fabric can always play its magic all the time.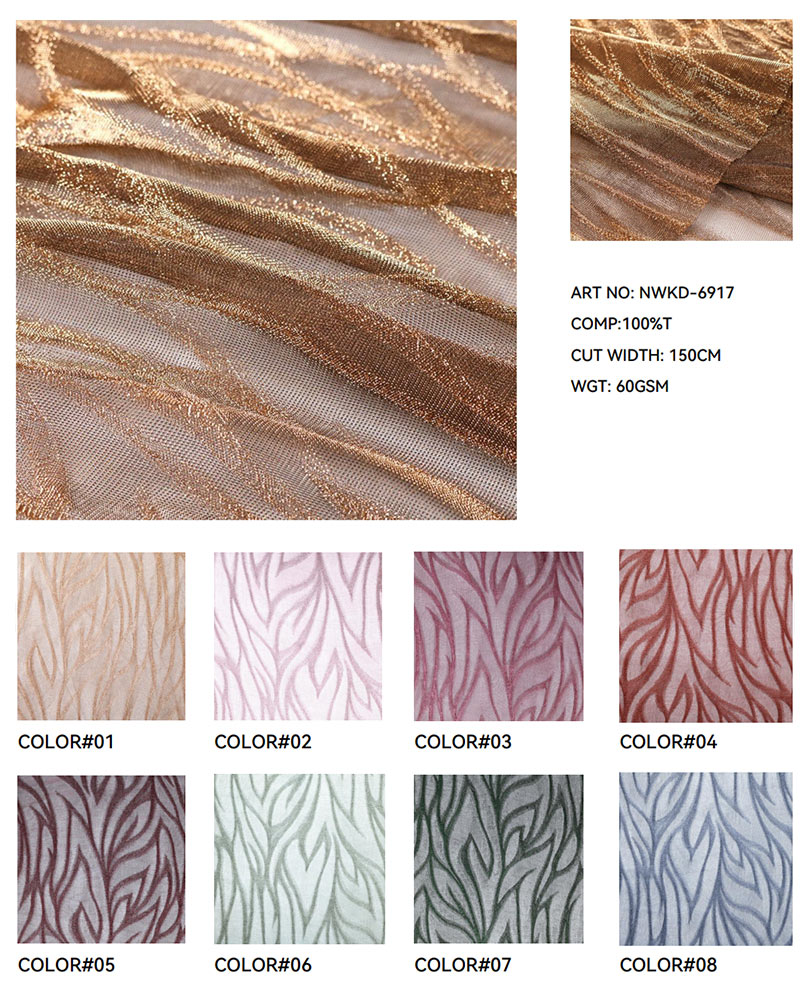 Metallic fabric makes people's wearing no longer boring, it can create the luxury texture of metal. The fabric is gorgeous in the visual impact. It bring to people soft and comfortable feeling. This kind of fabric is shiny and extremely beautiful. Once you match with different element designs, you can be easily become the focus in the party.
---
If you are interested, you can contact our fabric specialist, we will give you a more professional introduction and display.